Jesus said, "Let the little children come to me..."
At Living Hope, we take the charge to care for our children very seriously. All ministry workers are trained via MinistrySafe and go through a background check before they are eligible to serve in the children's ministry.

We use Bible-centered curriculum, such as Generations of Grace, to ensure our children encounter the truths of God from his revelation of himself in the Scriptures.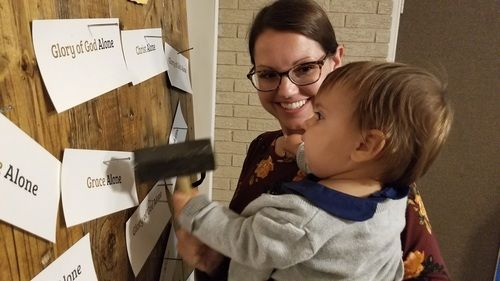 Children's Ministry on Sunday Mornings
During the Worship Service, we have Children's Church for ages 0 - 4. Additionally, you are welcome to bring your children with you to the Worship Service.
We'd love to hear from you. Fill out the form below to get started.